dessert recipes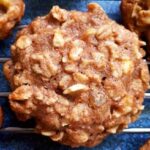 Apple Cinnamon Oatmeal Cookies are deliciously chewy, healthful cookies bursting with the tastes of ...
This baked oatmeal with chopped pecans and pure maple syrup is mildly sweetened. Elegant enough to ...
These simple strawberry oatmeal cookies are soft, chewy, and PACKED with fresh strawberries! These ...
Cake Recipes
Strawberry crunch cake has two vanilla layers and ...