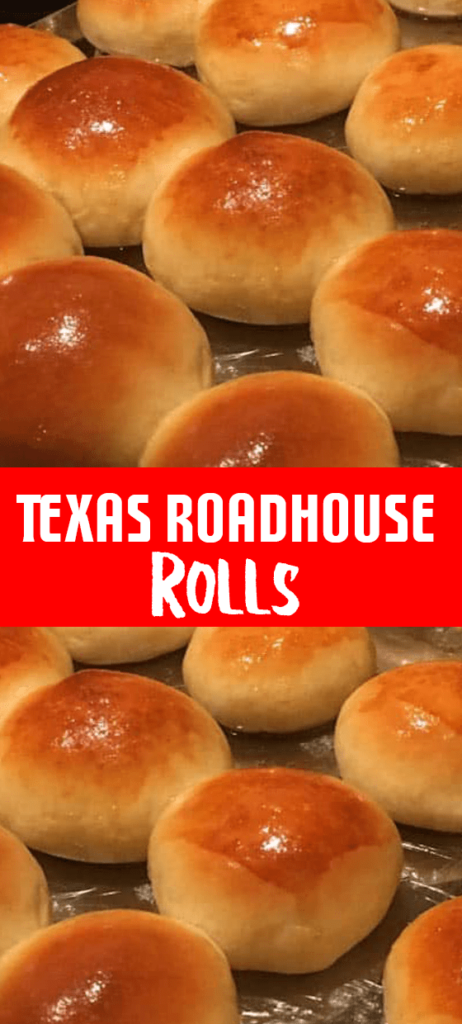 Sweet, buttery and fluffy copycat Texas Roadhouse Rolls smeared in melted honey cinnamon butter prepared from scratch. One bite is all it takes to fall in love with bread! The light, soft, and fluffy Texas Roadhouse Rolls are a knockoff of the original. After baking, brush with butter to let it melt in your mouth.
Texas Roadhouse Rolls
Course: RECIPES
Copycat Texas Roadhouse rolls that are fluffy and buttery and melt in your mouth! To make it even better, slather it with Cinnamon Honey Butter.
Ingredients
1 packet of active dry yeast

1/4 c. hot milk (105 degrees F)

1/3 c. sugar granules

14 c. room temperature unsalted butter (1/2 stick)

1 big room-temperature egg

1 tsp salt (kosher)

3 1/2–4 c. all-purpose flour plus a little extra for kneading

3 tbsp melted unsalted butter
Directions
Combine milk and sugar in a small bowl, then sprinkle yeast on top.
Allow 5 minutes for the yeast to froth up.
In a large mixing basin, combine the yeast and water.
Then add 1/4 cup butter, 1 egg, 2 cups flour, and a pinch of salt.
On medium speed, beat the batter until it is smooth.
Gradually incorporate flour until a soft dough ball develops.
Then increase the mixer's speed to medium high and beat for another 2-3 minutes.
The dough should have a tacky texture but not be sticky. If the dough is too sticky, add a tablespoon of flour at a time until it is no longer sticky.
Grease a large basin lightly and roll the dough into a ball, turning once to coat. Cover the bowl with a clean dish cloth and place it in a warm area to rise for 45-60 minutes, or until it has doubled in size.
Gently knead the dough dough. Turn dough out of bowl onto lightly floured work surface. If required, lightly knead the dough.
Allow to cool for a few minutes while you prepare the baking sheets with a silicone mat or non-stick cooking spray.
Roll out the dough to a 12×8-inch-long rectangle with a 12-inch-thickness.
Using a sharp knife, cut the dough into even pieces, resulting in 24-30 pieces of dough.
Place the rolls on the baking pans that have been prepared.
Cover with a dish towel and set aside in a warm place to rise for 45-60 minutes, or until almost doubled in size.
Preheat the oven to 350 degrees F about 20 minutes before the dough rises.
Preheat the oven to 350 degrees F. Place the rolls in the oven.
Rolls should be baked for 12-15 minutes, or until golden brown.
Take the pan out of the oven and brush it with melted butter.