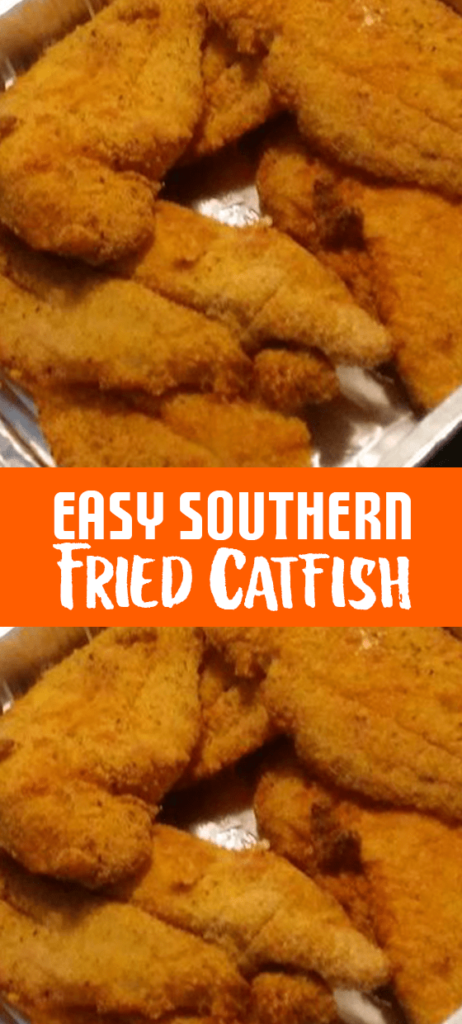 These catfish fillets are incredibly tasty and simple to prepare. With our delicious coleslaw and hushpuppies, This southern fried catfish recipe is ideal for a weekend brunch or dinner. With steaming mixed vegetables, mashed potato, or fries, serve this crisp and golden brown textured fried catfish. When dipped in spicy sauce, mayonnaise, or sweet chili, it's even better!
Easy Southern Fried Catfish Recipe
Course: Dinner, Lunch, Main
Cuisine: Southern
This restaurant-quality dish for Southern Fried Catfish is simple to prepare. You'll adore this 3-step recipe, which takes less than 20 minutes to prepare.
Ingredients
2 lbs filets of fresh catfish

1 1/2 cups cornmeal (yellow)

1 tablespoon flour (all-purpose)

1 teaspoon powdered onion

1 teaspoon powdered garlic

1 teaspoon of accent

2 tsp seasoned salt or Creole seasoning

1⁄2 teaspoon of lemon pepper

1 tsp crab boil (dry) (optional)

frying oil made from canola
Directions
Cornmeal, flour, and all of the spices and ingredients specified in a shallow dish.
Mix thoroughly.
In a deep fryer or cast iron skillet, heat the oil to 350 degrees F.
Using the cornmeal mixture, dredge each fish filet and shake off the excess.
Fry the catfish for 3-5 minutes each side (or total time if deep frying) or until crispy.
Using paper towels, absorb any excess liquid.
Enjoy!