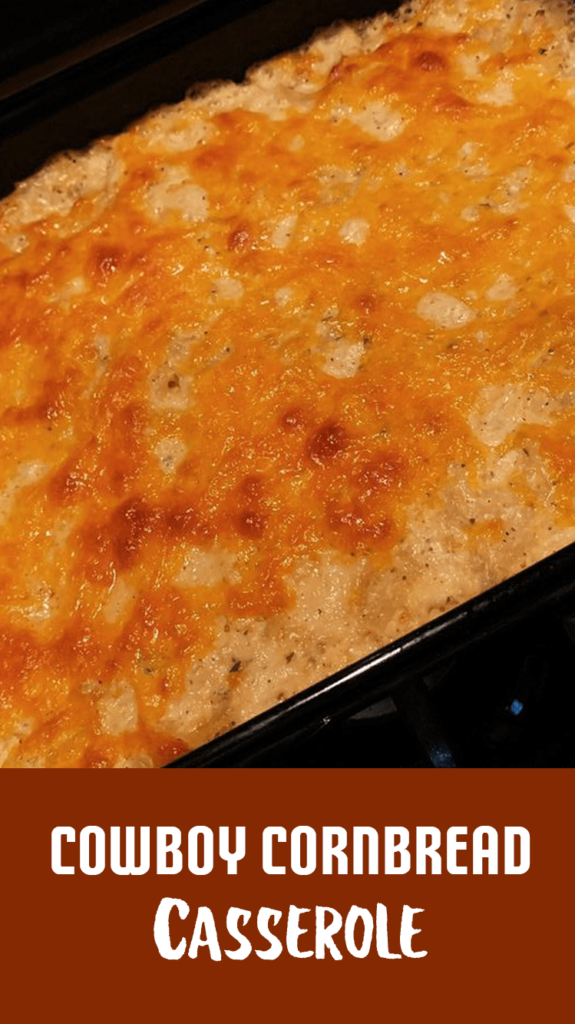 With our Cowboy Cornbread Casserole, you can turn regular bread into a hearty dinner by layering ground beef, beans, corn, cheese, and cornbread batter.
INGREDIENTS
2 cornbread mix boxes
2 eggs
Milk, 2/3 cup
1 to 2 lbs. ground beef
1 Rotel® can
Alternatively, a can of diced tomatoes and diced chilies.
Corn in a Can (drained)
1 pinto bean (canned)
Ranch Style Beans can be used instead for a more flavorful dish.
1 cup Mexican cheese, shredded
1 taco seasoning packet
As desired toppings
INSTRUCTIONS
Preheat oven to 425°
Prepare the cornbread by combining the eggs and milk in a mixing dish (same directions as seen on the box). Set aside.
Drain the ground meat after browning it.
Toss the ground beef with taco seasoning, cheese, Rotel (undrained), pinto beans (undrained), and corn (drained).
Stir everything together and cook for around 5 minutes.
Spray a baking dish with nonstick cooking spray.
Stir the cornmeal mixture into the meat mixture until everything is well mixed.
Fill the baking dish with everything.
Bake for 45 minutes, or until a toothpick inserted in the center comes out clean.