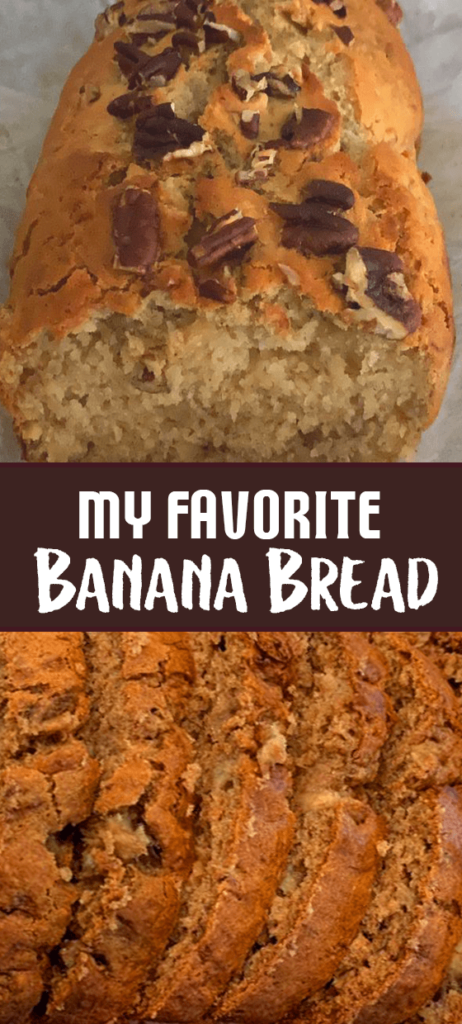 This is without a doubt my favorite banana bread recipe. It's moist and flavorful, with a strong banana taste. Here's where you'll find the best healthy banana bread recipe!
INGREDIENTS
5 tblsp butter (unsalted) (or coconut oil)
honey, 1/2 cup (or pure maple syrup)
1 3/4 cup ripe bananas, mashed (about 3 1/2 large or 5 medium bananas)
two eggs
1 teaspoon bicarbonate of soda
a 1⁄2 teaspoon of salt
a 1⁄2 teaspoon of cinnamon
1 teaspoon of vanilla extract
2 cups (250 grams) white whole wheat flour (or normal whole wheat or all-purpose flour)
INSTRUCTIONS
Preheat oven to 350 degrees F.
Spray a 9×5-inch loaf pan with cooking spray. Cover the bottom and sides of the pan with a sheet of parchment paper.
In a large glass bowl, heat the butter in the microwave for 30 seconds (or melt butter in a pot on the stove and transfer to a large mixing bowl).
Whisk together the honey and mashed banana in a mixing basin. Incorporate the eggs into the mixture.
In a mixing dish, combine the baking soda, salt, cinnamon, and vanilla. Whisk everything together until it's completely smooth.
Mix in the flour with a rubber spatula until it is just mixed. You want to incorporate all of the flour into the batter, but don't over-mix.
Place the batter in the baking pan that has been prepared. bake for 55-65 minutes, or until a toothpick inserted in the center comes out clean.
After 35 minutes, check on the banana bread and cover loosely with foil as needed to prevent the top from browning too much.
Allow 10 minutes for the bread to cool in the pan before transferring it to a wire rack to finish cooling.
NOTES
Use coconut oil instead of butter in the recipe to make dairy-free banana bread.
Banana bread can be stored at room temperature for up to 5 days or frozen for up to 3 months. Before freezing the bread, let it cool fully.