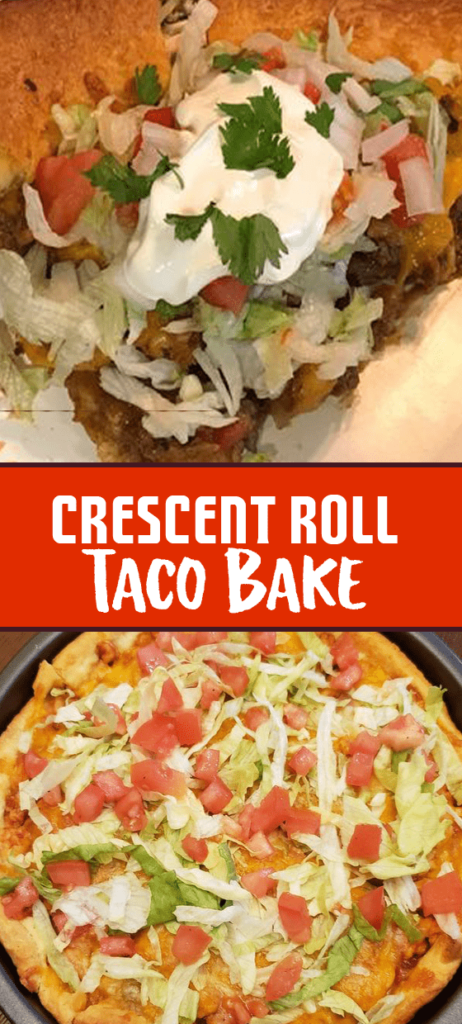 Taco crescent roll bake is a quick weeknight dish that requires only a few ingredients and can be prepared in about 30 minutes.
INGREDIENTS
1 pound beef mince
1 taco seasoning packet
1 1/2 cups salsa from a jar
1 can crescent rolls (8 oz) refrigerated
2 cups cheese, cheddar
INSTRUCTIONS
In a large skillet over medium-high heat, brown the ground beef for about 7-8 minutes. Fat should be drained.
Simmer for 3-4 minutes after adding taco seasoning and salsa to ground beef.
Cooking spray a 9×13 baking dish and set the crescent roll in the bottom, carefully pressing to close the seams.
On top of the crescent roll, place the cooked beef. The shredded cheese comes next.
Bake for 25-30 minutes, or until golden brown on top.
Remove from the oven, cut into squares, and top with desired toppings.