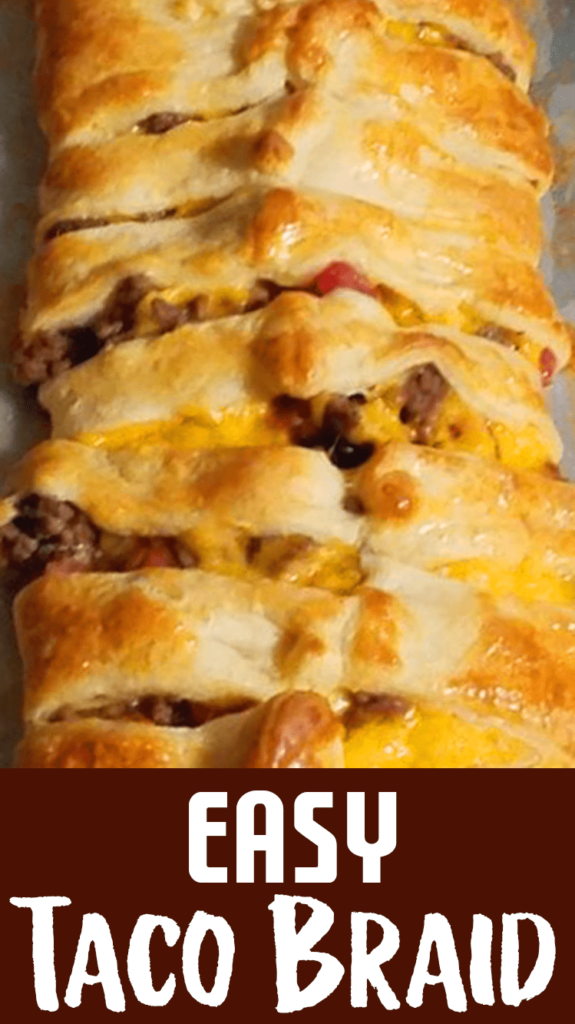 Easy Taco Braid can liven up your taco night at home! It's a great twist on a traditional, stuffed with scrumptious taco meat and creamy, melted cheese. This Easy Taco Braid is a great family dinner made with crescent dough, seasoned taco beef, refried beans, cheese, and salsa.
Easy Taco Braid
Course: RECIPES
Taco Braid is a Mexican meal composed of crescent dough, cream cheese, salsa, taco meat, beans, and cheese.
Ingredients
1 pound ground turkey or beef

1 cup diced onion

taco seasoning (1 tablespoon)

1 cup salsa crescent dough, refrigerated

refried beans, 8 oz

1 cup cheddar cheese, shredded
Directions
Preheat the oven to 350 ℉.
Drain the ground meat after browning it.
Cook until the onions are tender.
Combine taco seasoning and salsa in a mixing bowl.
To blend, stir everything together.
Remove from heat and set aside for 10 minutes to cool.
Unroll the crescent dough and seal the perforations.
Cut 2-inch strips along each of the dough's longer sides 
Refried beans should be spread down the center of the dough.
On top of the beans, spread the meat mixture.
Cheese should be sprinkled on top of the meat mixture.
Crisscross the strips over the meat mixture toward the center.
Preheat oven to 200°F and bake for 20–25 minutes, or until golden brown.
Slices should be cut.
Serve with salsa and sour cream.
Enjoy!