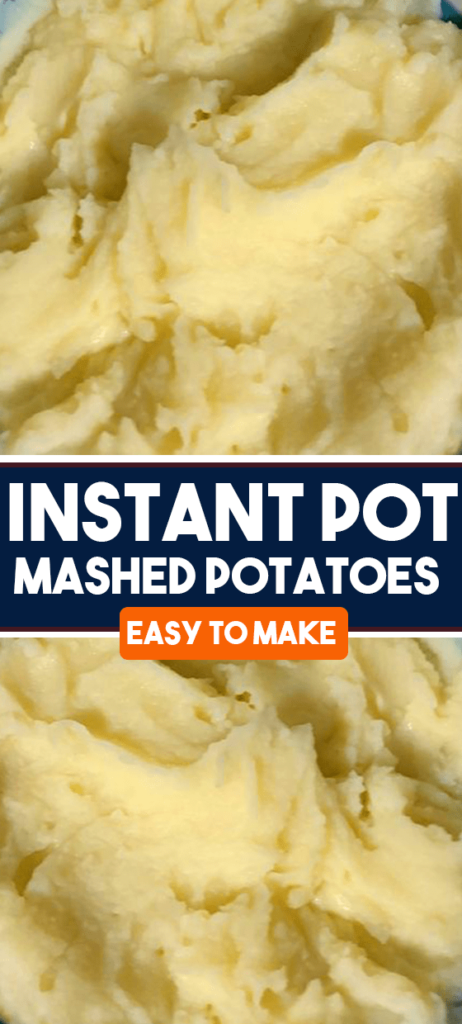 The quickest and easiest way to make delicious mashed potatoes is with an Instant Pot.
These are the best mashed potatoes I've ever had. They're buttery and creamy, easy to make and go with any meal.
Easy Mashed Potatoes Recipe
Course: Sides
Cuisine: American
The creamiest, fluffiest mashed potatoes you've ever had! These Instant Pot Mashed Potatoes are simple to make and always turn out perfectly.
Ingredients
5 lbs peeled and quartered russet potatoes 

1 cup chicken broth (low sodium) or 1 cup water

1 teaspoon of sea salt, or to taste

3/4 cup warm milk, or more as desired

8 tablespoons unsalted butter, melted or softened

1 tbsp chives or parsley (optional).
Directions
In the instant pot basin, place the trivet. 1 cup water or chicken broth, plus 1 teaspoon salt
Peel the potatoes and quarter them (big enough to not go under the trivet) (about 1-inch thickness).
Cook on manual high pressure for 10 minutes with a quick release after covering with lid and setting valve to'sealing' position.
Remove the lid and the trivet with tongs or an oven mitt after the pressure has been released. Don't let the water run dry.
Using a potato masher, mash the potatoes, then add the warm milk to achieve the required consistency.
Finally, stir in the softened butter until completely combined.
Blend the potatoes with an electric hand mixer until no lumps remain for a smoother consistency. If desired, season with extra salt to taste.