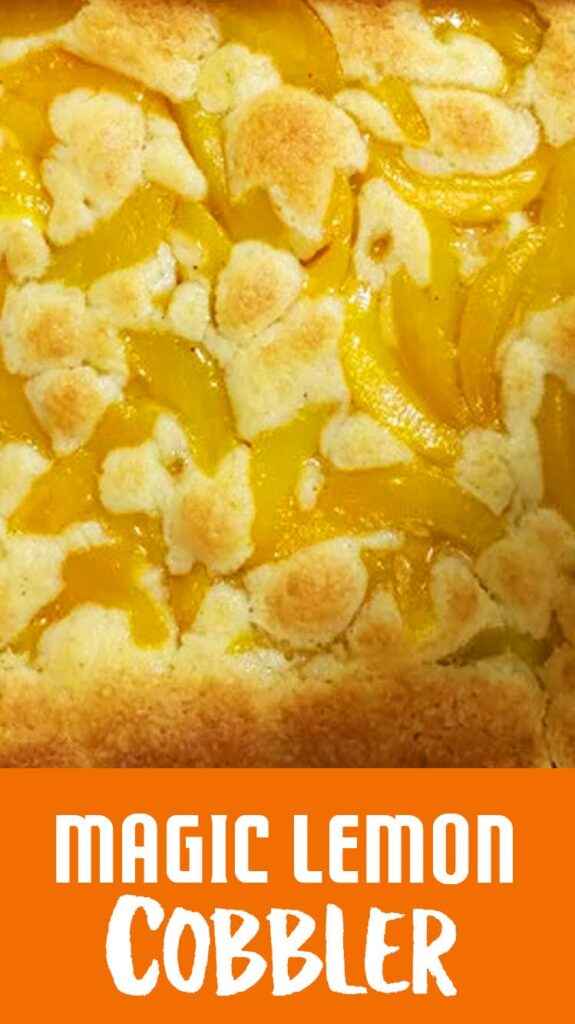 Lemon Cobbler is a quick and easy recipe that only takes a few minutes to make. You'll adore every piece of this lemony dessert since it's vibrant, strong, sweet, and tart.
You've come to the correct place if you enjoy lemon sweets. This recipe for a simple cobbler has three times the amount of lemon flavor. It's easy to make and sure to impress.
lemon cobbler ingredients
Granulated sugar
Lemon pie filling
Milk
Self-rising flour
Lemon extract
Butter
Vanilla extract
How to make lemon Cobbler
Whisk together the flour, salt, and baking powder in a medium mixing bowl. Whisk in the sugar until it is completely dissolved. Whisk together the lemon extract, buttermilk, and vanilla extract until smooth.
More yummy lemon desserts.
Cream Cheese Lemon Bars – Easy Dessert
Easy Lemon Meringue Pie Recipe
Easy Lemon Cobbler 
Course: Dessert
Cuisine: American
Lemon cobbler using lemon pie filling
Ingredients
1/2 cup sliced butter

1 cup flour (self-rising)

1 1/4 cup sugar granules, divided

1 cup milk

1/5 teaspoon lemon extract

1 tablespoon vanilla extract

lemon pie filling from a can (21 oz)
Directions
Preheat oven to 350F.
Place butter pieces in a deep dish pie pan and bake until melted.
To prepare the batter, combine flour, milk, 1 cup sugar, lemon, and vanilla extracts until combined.
Take the pie pan out of the oven, over the melted butter, pour the batter. Do Not Stir!
Then, on top of the batter, spoon the lemon pie filling. Do Not Stir!
The remaining 1/4 cup sugar should be sprinkled on top.
Bake for 55-60 minutes, or until golden brown on top.
Serve with a scoop of ice cream or a dollop of whipped cream while it's still warm.
It's delicious served warm with ice cream.