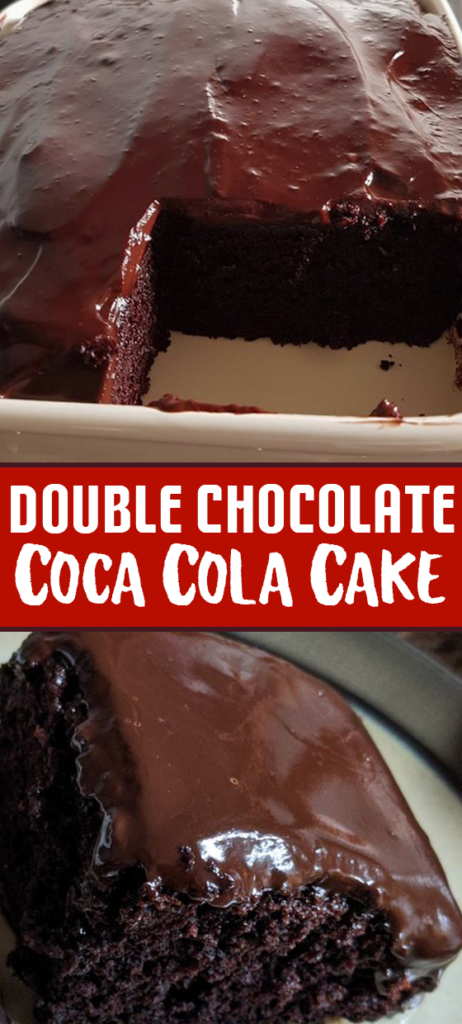 Coca-Cola cake is a Southern favorite with fudgy icing and a wonderfully sweet flavor. Make this recipe for a flavorful and simple dessert. chocolatey cake with Coca-Cola in the cake and icing. This delectable southern chocolate cake is usually a hit.
Cake
Coca-Cola 1 cup
1⁄2 cup of oil
½ cup  Margarine
3 tsp. cocoa powder
2 cups sugar
Flour, 2 cups
1⁄2 teaspoon of salt
2  eggs
1⁄2 cup of buttermilk
1 tsp. bicarbonate of soda
1 teaspoon vanilla
Frosting
1⁄4 pound Margarine
3 tbsp Cocoa
6 tbsp. cream or 6 tbsp. milk
1 tsp Vanilla
1/2 cup chopped pecans (optional)
1 pound sugar (confectioners')
Instructions
Cake
Bring Coca-Cola, oil, margarine, and cocoa to a boil in a sauce pan.
Mix the sugar, flour, and salt in a separate basin, then pour in the boiling liquid and whisk thoroughly.
whisk together the eggs, buttermilk, soda, and vanilla.
Bake at 350°F for 20 to 25 minutes in a greased and floured sheet cake pan.
Frosting
Heat the butter, cocoa, and milk in a saucepan until the butter melts.
combine the remaining ingredients. Apply to the hot cake. Allow to cool before cutting.
Serve with a scoop of natural vanilla bean ice cream on top.