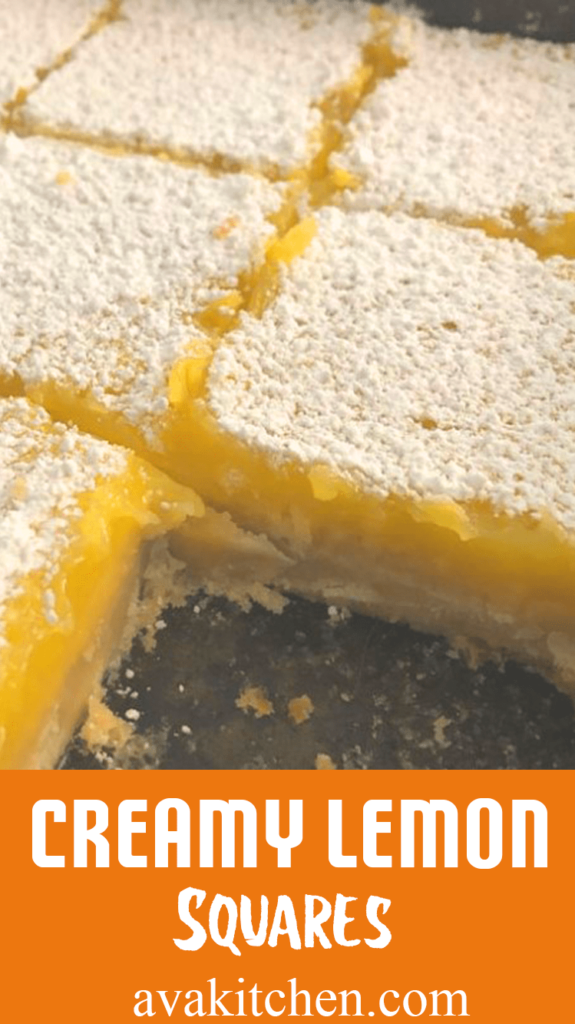 What could be a better summer treat than creamy lemon squares? I'm not sure. These bright lemon squares have a wonderful lemon flavor and a sweet lemon taste. It reminds me of lemonade squares.
Ingredients
1 stick unsalted butter, room temperature (plus more for the pan) 1/2 cup (1 stick) unsalted butter, room temperature
1/2 cup confectioners' sugar plus a little extra for dusting
salt (1/4 teaspoon)
1 cup all-purpose flour, 1 cup all-purpose flour, 1 cup all-purpose flour (spooned and leveled)
4 big yolks of eggs
1 can sweetened condensed milk (14 oz)
3/4 cup freshly squeezed lemon juice (from about 3 lemons)
Instructions
1st step
Preheat the oven to 350 degrees Fahrenheit. An 8-inch square baking pan should be greased. Butter parchment paper and line the bottom with it, leaving an overhang on two sides.
Step 2: To make the crust, cream together the butter, sugar, and salt in an electric mixer until light and fluffy. Mix in the flour on low speed until barely incorporated. Prick the dough all over with a fork and press it into the bottom and 1/2 inch up the edges of the prepared pan. Bake for 15 to 20 minutes, or until gently brown.
Step 3: Prepare the filling: Whisk together the yolks, condensed milk, and lemon juice in a large mixing bowl until smooth. Return to the oven and bake for another 25 to 30 minutes, or until the filling is set. Allow to cool fully in the pan.
step 4: Refrigerate for 2 hours or up to 3 days until the filling is set. Lift the cake onto a work surface using the paper overhang; cut into 16 squares and sprinkle with confectioners sugar.