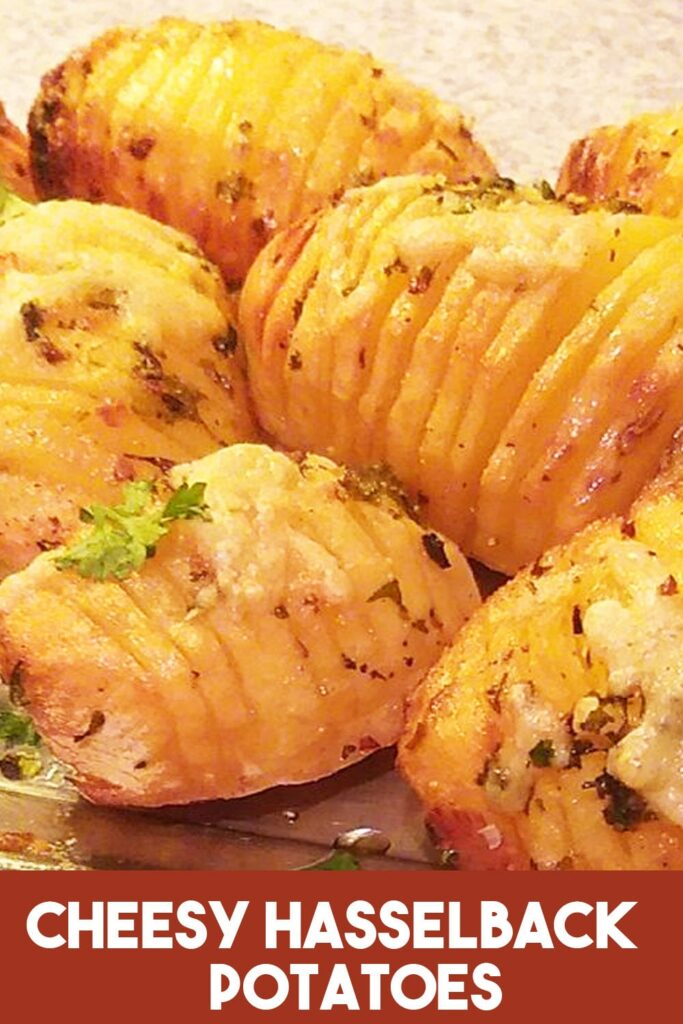 Hasselback Potatoes, packed with oozy mozzarella and crunchy parmesan with just a few thin slices, these Hasselback Potatoes transform ordinary baked potatoes into something spectacular.
What Are Hasselback Potatoes?
The dish gained attention because it appeared to be extremely complicated and magnificent, but it was actually quite simple to prepare. The top of the Hasselback potato has been chopped into tiny strips to create crispy roasted potato edges while preserving the creamy soft potato center.
How To Make Hasselback Potatoes?
Hasselback potato recipe can be made using any type of potato; Desiree or Yukon Golds are good choices but use whatever you have on hand. Start with huge potatoes until you've mastered the method. On each potato, slice straight down in tiny slices, stopping just before the bottom.
Some other great potato recipes to try:
loaded mashed potato cups recipe
Easy Creamy Potato Soup with Bacon
Easy Creamy Potato Soup with Bacon
Baked Garlic Parmesan Potato Wedges
Cheesy Hasselback Potatoes
Course: Side Dish
Cuisine: American
How To Make Cheesy Hasselback Potatoes
Ingredients
6 potatoes (Yukon Gold)

1 garlic clove, pressed

1 teaspoon paprika

¼ cup olive oil

1/4 tsp. celery salt

1 tsp oregano, dry

1 tablespoon Parmesan cheese, grated
Directions
Preheat the oven to 425 ℉ (220 degrees C).
Several times thinly slice each potato, stopping just shy of cutting through.
In a mixing bowl, combine olive oil, paprika, oregano, celery salt, and garlic; pour into a ziploc bag.
Add the potatoes to the bag, close it, and shake it to coat them completely.
Place the potatoes in a baking dish and set aside the oil mixture in a small bowl.
Parmesan cheese should be strewn over the potatoes.
Bake potatoes in a preheated oven for 20 minutes, or until layers begin to separate and potatoes are somewhat soft.
Brush saved oil mixture over potatoes, pushing layers apart if they are clinging together.
Continue baking for another 25 to 35 minutes, or until the potatoes are crisp around the edges and easily penetrated with a knife.